Fashion is ever-evolving and always on the lookout for the next big trend. Chainmail dress is no exception! With its unique texture and eye-catching shine, this trend has been gaining popularity among fashionistas all over the world.
You might think that chainmail dresses are only for medieval knights or fantasy characters. But you are wrong! In fact, this unique style of dress is becoming increasingly popular in the fashion world. Just keep reading the article to know why you should give it a try.
Chainmail Dress – the newest trend in fashion
In the world of fashion, trends come and go faster than a blink of an eye. But there's one trend that has already made a statement this season, and it's here to stay – Chainmail Dresses!
You may have seen them gracing the runways of popular fashion houses and even worn by celebrities for special occasions. For those who don't know, chainmail dresses are made from tiny metal rings woven into a fabric, creating an intricate and unique pattern. Not only are they stylish, but they also have a sense of strength and power associated with them – perfect for the modern-day woman!
The best thing about chainmail dresses is that they come in all shapes and sizes. Whether you want something more subtle or something bolder, there's something out there for everyone. Plus, they can be dressed up or down depending on the occasion. For example, you can team your dress with some heels for a night out or pair it with some sneakers for a casual day look.
Another great thing about chainmail dresses is that they're incredibly versatile and can easily be accessorised to give your outfit an extra touch of glamour. Try pairing your dress with some chunky jewelry such as a necklace or earrings for a daring look, or add some subtle details such as delicate bracelets or rings for a more elegant vibe.
TikTok, Getty Images, and other fashion sources have all hailed chainmail dresses as the next big thing in fashion. If you're looking for a unique style that stands out from the crowd, this is the perfect option for you!
So if you're looking to make a statement this season, then why not try out the latest trend in fashion – chainmail dresses! With their unique design and versatility, you can easily create any look you desire while also feeling confident in your own style.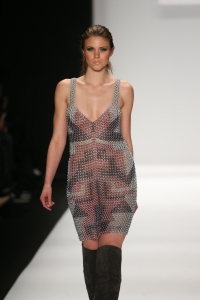 Why chainmail dress is the next big fashion trend 
It's no secret that supermodels such as Kate Moss and Naomi Campbell have been spotted on the runways wearing chainmail dresses, but what made them so popular? Well, the answer is simple – chainmail dress is the next big fashion trend.
Lately, celebrities like Kendall Jenner and Paris Hilton and some other famous stars have been seen sporting this trendy new look. This has led to an increase in demand for accessories such as necklaces and earrings made of chainmail. Even the latest collection by Paco Rabanne features a gorgeous chainmail gown.
The fashion trend of wearing chainmail has even made its way to the Met Gala, where celebrities flaunt their most fashionable looks. Chainmail can be seen on everything from evening gowns to casual wear. It adds just enough sparkle to any outfit, making it perfect for any occasion.
Chainmail is also incredibly versatile; you can wear it with jeans or a more formal look. It adds a touch of sophistication and glamour to any ensemble and can easily transition from day to night. Plus, it's lightweight and comfortable – making it ideal for everyday wear.
It is clear that the chainmail dress is here to stay and will soon become a mainstay in fashion culture. There's no denying that this trend is quickly gaining popularity among celebrities, supermodels, and everyday people alike; so if you're looking for something unique yet stylish, you should definitely give this trend a try!
How to wear a chainmail dress?
There's no denying that chainmail dress is having a moment. Celebrities and fashion bloggers have been rocking the metallic look on the red carpet and the runway, and it's easy to see why. Chainmail dress is the perfect way to add a little edge to your outfit, and it can be dressed up or down depending on the occasion. If you're looking for a unique way to stand out from the crowd, then chainmail dress is definitely the way to go.
So, how do you wear a chainmail dress? Here are some tips:
Pair it with a simple top or dress. Chainmail dress can be quite overwhelming, so it's best to keep the rest of your outfit fairly simple. A plain black or white top will let the dress speak for itself.
Add some accessories. Since a chainmail dress is already quite eye-catching, you don't need to go overboard with your accessories. A statement necklace or earrings will finish your look perfectly.
Keep your makeup natural. Again, less is more when it comes to makeup on a chainmail dress. A nude lip and some subtle eyeliner will do the trick.
So, there you have it! If you're looking for a new fashion trend to try, then chainmail dress is definitely it.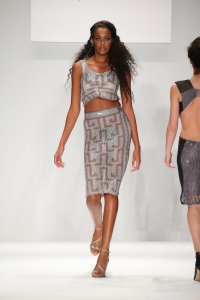 How to style a chainmail dress for any occasion
Chainmail dresses are a great way to make a statement on any occasion. Whether it's for a birthday party, an anniversary celebration or even for a night out on the town, you can easily dress up your chainmail dress to match the situation. Here, we will show you how to easily style a chainmail dress for any occasion.
Firstly, consider the type of event you are attending. If it's a casual event such as a birthday party or a night out with friends, then you can go for a more relaxed style with some comfortable flat shoes and accessories such as scarves and hats. Alternatively, if it's a more formal gathering like an anniversary celebration or an important business meeting, then you might want to opt for something more dressy, such as high heels and some statement jewelry.
Secondly, think about the color palette of your look. Chainmail dresses come in many different colors, so make sure to choose something that will suit both the event and your style. You could choose something bold and eye-catching like silver or gold, or if you're going for something more subtle, then pastel shades are always chic and timeless.
Thirdly, pick out some suitable accessories to complete your look. A simple clutch bag or some chunky bracelets can really make all the difference when styling up your chainmail dress. You could also add some layers of different-length jackets and scarves depending on the weather conditions outside. Finally, don't forget to have fun with your look – experiment with different hairstyles, makeup looks and nail colors to certainly bring out your personality!
With these tips in mind, you should now be able to easily style your chainmail dress for any occasion. From casual events like birthday parties to more formal gatherings such as anniversaries or business meetings, you'll be sure to turn heads wherever you go!
Find your perfect chainmail dress today
It's no secret that chainmail dresses are having a moment right now. And there's no better place to find your perfect one than Delourier. We've got all the latest fashion trends and styles, so you're guaranteed to find a dress that you'll love and add it to your wardrobe. You'll be able to post your beauty with a chainmail dress on your online app platforms like TikTok and Instagram. Our products are made of quality materials.
So what are you waiting for? Shop with us now at Delourier and be part of the new fashion trends this season. We know you'll find something you love!
For more information on how https://delourier.com/ can help you on your Chainmail Dress, please contact us at (702) 340-1474, or visit us here:
Delourier
7650 W Sahara Ave Unit 1, Las Vegas, NV 89117, United States
https://delourier.com/wp-content/uploads/2023/01/Why-Chainmail-Dress-Is-The-Next-Big-Fashion-Trend-1.jpg
2039
1471
admin
https://delourier.com/wp-content/uploads/2022/09/DELOURIER-copy-2-300x81.png
admin
2023-01-19 22:54:32
2023-01-19 22:59:31
Why Chainmail Dress Is the Next Big Fashion Trend